We finally went on our Disney cruise! It was 7 days of fun on the high seas. And the kids came back with a lovely souvenir...a really nasty cough and cold. But, at least, it was at the end of the trip. They both did remarkably well, and now, I need a vacation! Recap coming soon!
Our ship in Puerto Vallarta...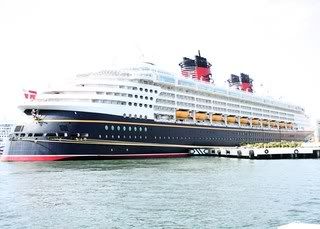 The view from the front...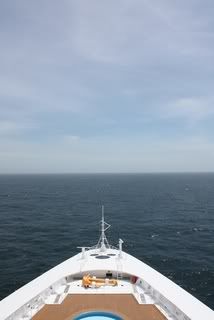 One of 2 smokestacks...